Office of Emergency Management
Current Newsletter
October 2022
The Boone County Office of Emergency Management releases a newsletter each month to provide the community, stakeholders and partners with relevant and seasonal emergency preparedness information, including current campaigns, activities and training opportunities.
If you are interested in receiving the newsletter, email Hannah Wichern at hwichern@boonecountymo.org to subscribe.
Past Newsletters and Press Releases
---
Latest Issues
The Boone County Ready webpage is now LIVE!
BCOEM & BCJC partnered together to create the Boone County Ready community preparedness campaign. The mission of this campaign is to enhance community preparedness, foster collaboration and build resilience by engaging our citizens in actively preparing for emergencies and disasters. The website hosts a suite of tools needed to prepare for all hazards. Check it out here, bookmark it, share it on socials and spread the word! It is a great resource for all who live, work and play in Boone County, Missouri.
Boone County - are YOU ready?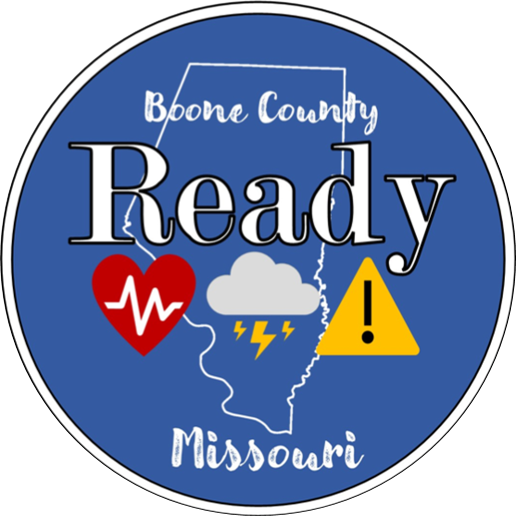 ---
Community Engagement Opportunities
Community engagement and education is critical to building a stronger, more resilient Boone County. Look for the OEM at these events in our community!
Provide Feedback!
---
Incidents
The active incidents listed below are federally declared disasters in which Boone County is receiving Public Assistance from the Federal government.
June 2021 Flooding (DR-4612)
Boone County is responding to impacts from the flash flooding events during June 24th - July 1st, 2021.
Coronavirus (DR-4490)
The State of Missouri is responding to the COVID-19 disaster.
Boone County, Missouri COVID-19 Information Hub
COVID-19 Testing Site Information