Welcome to Boone County Road & Bridge
Welcome! We would like to thank you for taking an interest in the transportation system of Boone County by visiting our website. Our mission is to maintain and improve the county's 700-plus mile road network. Boone County Road & Bridge deals strictly with county roads, right of way, bridges and signs. The department does not oversee the activities of any utilities such as sewer, electric, or water.
We hope our website helps facilitate two-way communication with the concerned citizens of Boone County. Please send us any ideas for further enhancement so we can continue to provide relevant services and information.
Current Road Closures
The following road closure information has been provided by the emergency service providers and road maintenance crews in Boone County. We strive to keep this list as up-to-date as possible. To report a road concern, you may do so by contacting Joint Communications at 573-442-6131. To view MODOT's Traveler Information Map, visit https://traveler.modot.org/map/index.html.
---
---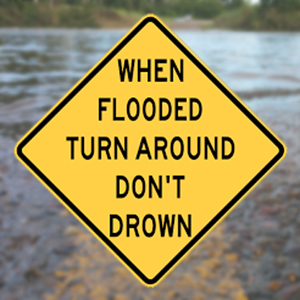 Remember, as little as six inches of water can lift a vehicle off the road. Do not attempt to drive across a roadway covered with water; you cannot tell how deep the water may be. Do not attempt to walk across a road covered with water; the force of the water is deceptive and could sweep you off of your feet and carry you downstream. If you encounter a roadway covered with water - "Don't drown! Turn Around!"
Watch for flaggers and use caution in all work zones.
"No Parking" indicates that parking will not be allowed along the designated roadways during the hours listed. Violators will be towed at the owner's expense. No parking areas will be designated at least 72 hours before work begins.