Thank you to the students, teachers, parents, judges, and mentors that helped make this year's "I Voted" sticker contest a success! Over 100 high school students from across Boone County submitted over 130 designs, which were narrowed down to 4 finalists.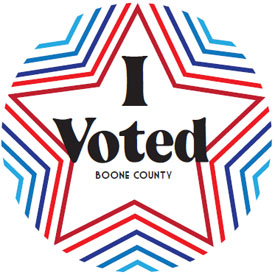 Gage Martin
Hickman High School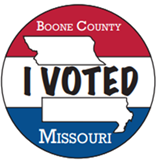 Olivia Guess
Rock Bridge High School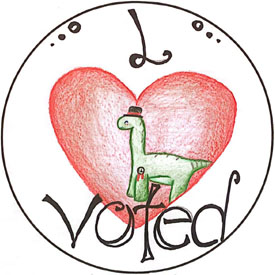 Tanner Richardson
Battle High School/CACC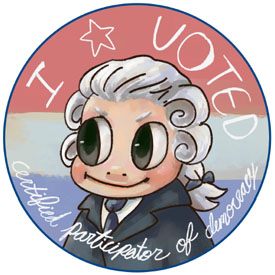 Audrey Cornell
Battle High School
The "I Voted" sticker design selected for the 2020-2021 elections was submitted by Audrey Cornell, Battle High School.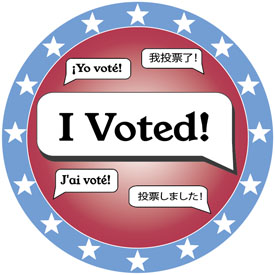 The finalists will be recognized in a ceremony December 2nd at 6:00 p.m. in the Boone County Government Commission Chambers.
Special thanks to our volunteer judges: Deborah Huelsbergen, MU Curator's Distinguished Teaching Professor of Graphic Design; Tamara Turner, Boone County Clerk Absentee Coordinator; Art Auer, Boone County Clerk Elections Director; Jenny McGee, local featured artist; and, Dr. Mary Stegmaier, Interim Vice Provost for International Programs & Associate Professor, Truman School of Public Affairs.