"I Voted" Sticker Contest

Thank you to the students, teachers, parents, judges, and mentors that helped make this year's "I Voted" sticker contest a success! Over 60 high school students from across Boone County submitted over 80 designs, which were narrowed down to 5 finalists.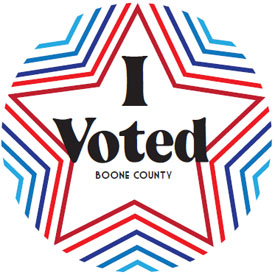 Kendall M. Roberts
12th Grade
Hickman High School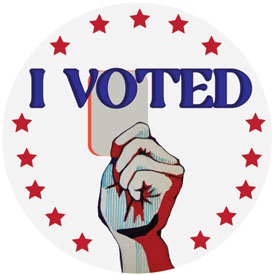 Quin Smith
12th Grade
Hickman High School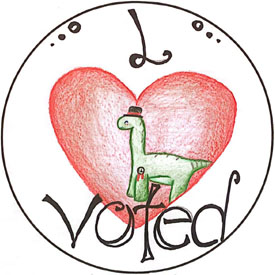 Isabella Ordoñez Babb
11th Grade
Douglass High School/CACC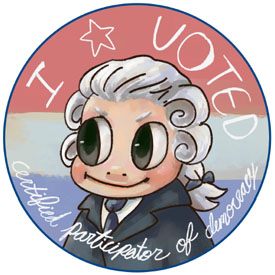 Zhen-Ze Zheng
9th Grade
Hickman High School
The "I Voted" sticker design selected for the 2024-2025 elections was submitted by Amanda Hughes, 12th Grade, Battle High School.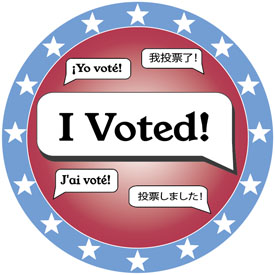 Special thanks to our volunteer judges: Deborah Huelsbergen, MU Curator's Distinguished Teaching Professor of Graphic Design; Nia Neville, Deputy Clerk; Art Auer, Boone County Clerk Elections Director; Michelle Seat, local featured artist; and, S. David Mitchell, Ruth L. Hulston Professor of Law and Co-Director of the Michael A. Middleton Center for Race, Citizenship and Justice.