Thank you to the students, teachers, parents, judges, and mentors that helped make this year's "I Voted" sticker contest a success! Over 75 designs were submitted this year, which were narrowed down to 5 finalists. More than 2000 votes were received for this year's contest, way to go Boone County!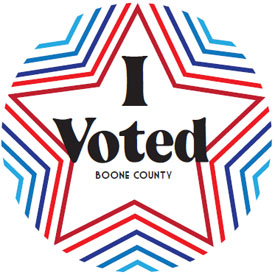 Cody Bridgewater
Hickman High School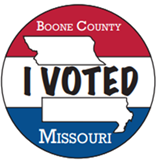 Cordelia Maltsbarger
Hickman High School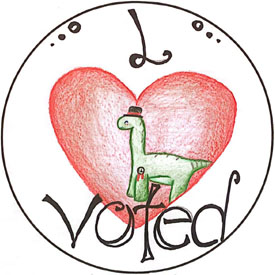 Ellery Miller
Rockbridge High School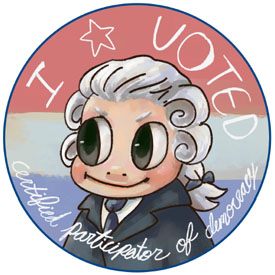 Amelia Velaquez
Hickman High School
The "I Voted" sticker design selected for the 2022-2023 elections was submitted by Hailey Mendez Roca, Battle High School.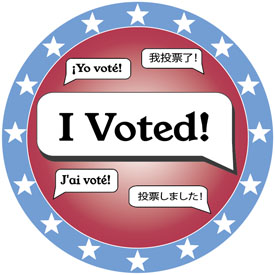 Special thanks to our volunteer judges: Breana Ashcraft, Boone County Clerk Absentee Coordinator; Deborah Huelsbergen, MU Curator's Distinguished Teaching Professor of Graphic Design; Art Auer, Boone County Clerk Elections Director; Dr. Mary Stegmaier, Interim Vice Provost for International Programs & Associate Professor, Truman School of Public Affairs; and Brentonie Walker, local featured artist.