Brianna L. Lennon - Boone County Clerk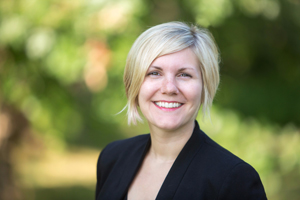 Elected
Brianna L. Lennon was elected as Boone County Clerk in November 2018, and sworn into office on December 31st, 2018. The County Clerk is a county-wide official, elected to a four-year term during midterm election years.
Experience
Brianna is a graduate of Truman State University and holds a Master's in Public Policy and a law degree, both from the University of Missouri. Prior to her election as Boone County Clerk, Brianna served as an Assistant Attorney General in the Consumer Protection Division of the Missouri Attorney General's Office before joining the Missouri Secretary of State's Office under former Secretary Jason Kander. As the Deputy Director of Elections and first coordinator of the Election Integrity Unit in the Secretary of State's Office, she worked closely with local election authorities across the state to ensure that elections were simple, secure, and accessible for voters.
Brianna lives in Columbia with her husband, Scott, and two children, Ryan and Isabel. She is active in the local community and has served on the City of Columbia New Century Fund Board, the Greenbelt Land Trust of Mid-Missouri, and MU Women's and Children's Patient and Family Advisory Council.
The Position
The County Clerk is an elected official who is responsible for keeping accurate records of the orders, rules, and proceedings of the County Commission. In addition, the County Clerk is responsible for inspecting and reviewing all voter precinct boundaries within the County and conducting elections. Other administrative responsibilities of the Clerk include maintaining payroll files, administering employee benefits, administering the Records Management budget, and procuring adequate insurance and bonding for the County's assets and elected officials.