Nora Dietzel
Recorder of Deeds
Boone County, Missouri
801 East Walnut, Rm 132
Columbia, MO 65201-7728
(573) 886-4345

Recorder,
Nora Dietzel
Statistics
Filing Requirements
Online Searches
Online Services
Forms
Standardization for Real Estate Documents
Welcome to the Boone County Recorder's Office!
*** TEMPORARY OFFICE CLOSURE ***
Monday, August 21st Noon - 2:00pm
The Recorder of Deed's Office will be closed, along with the other offices in the Boone County Government Center. This brief closure is to provide a safe environment for our employees to view the solar eclipse, and to reduce downtown traffic during that time.
Thank you for your understanding.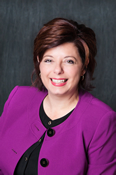 A county-wide elected office with a four year term, the Recorder's position is held by Nora Dietzel. Mrs. Dietzel took office January 1, 2015.
The Recorder of Deeds is responsible for making record of documents primarily in real estate and the issuance of marriage licenses. In addition, Uniform Commercial Code, servicemen's records, tax liens and miscellaneous documents may be recorded upon request and compliance with statutes.
Records in this office provide data about real estate transactions in a historical perspective. Deeds, deeds of trust, releases, easements, surveys, plats, restrictions, cemetery deeds, wills, road right of ways, articles of incorporation, patents, affidavits and marriage license information make up an example of the documents.
Boone County's website allows records to be searched online for Real Estate, Marriage, Uniform Commercial Code, and Tax Liens databases. Images of recorded documents are also available in some instances.
Any questions? Feel free to contact us:
---
Subscribe to the Boone County News email list.
www.ShowMeBoone.com Boone County, Missouri. 801 East Walnut Columbia, MO 65201 USA