Parents of Murdered Children
& Other Survivors of Homicide Victims
Central Missouri Area Wide Chapter
A support group meets the 2nd Friday of Each month at 7:30 pm:
Boone Electric Community Room
1413 Rangeline Street
Columbia, MO 65201
Mission Statement
Parents of Murdered Children makes the difference through on-going emotional support, education, prevention, advocacy and awareness.
Vision Statement
To provide support and assistance to all survivors of homicide victims while working to create a world free of murder.
Parents of Murdered Children and Other Survivors of Homicide Victims (POMC) is the only national self-help organization designed solely to offer emotional support and information about surviving the loss of a loved one to murder. Members help one another by sharing experiences, feelings and insights and by allowing others to do the same.
Origin & Growth
Parents of Murdered Children was founded by Charlotte and Bob Hullinger in Cincinnati, Ohio in 1978, three months after their daughter, Lisa, died from injuries inflicted by her former boyfriend. Father Ken Czillinger, a Roman Catholic priest active in leading support groups for the bereaved, directed the Hullingers to others whose children had been murdered.
In their mutual grieving, the parents discovered that by listening to each other, by crying together and by understanding how each felt, their grief was lessened. Parents of Murdered Children has expanded to include family members and friends who are survivors and now has chapters and contact people throughout the United States and abroad.
When a Loved One is Murdered
Facing the death of a loved one is never easy. When murder occurs, the anger, pain and grief are compounded by the crushing realization that another person intentionally took the life of someone precious.
Adding to the family's trauma are intrusions into their grief. Police, lawyers and other members of the criminal justice system need information, evidence and testimony. Television and newspapers reporters often focus upon the victim without consulting the family. When a suspect is apprehended, preliminary hearings, postponements, trials and sentencing all force grieving families to face what may seem to be a lack of justice. In situations where the murder is unsolved or justice is otherwise compromised, there is even greater pain and confusion.
Why We Are Here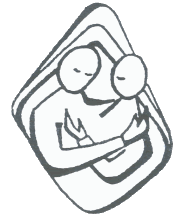 To provide ongoing emotional support needed to help parents and other survivors deal with the pain of their loss and facilitate the reconstruction of their lives.
To provide contact with similarly bereaved persons and establish self-help groups that meet regularly.
To provide information about the grief process and the criminal justice system as they pertain to survivors of a homicide victim.
To communicate with professionals about the problems faced by those surviving a homicide victim.
To increase society's awareness of the problems faced by survivors.
Membership is open to those who have been cruelly bereaved by the murder of their child, family member or other loved one. The group is sustained by members who have made progress in their recovery but stay with the group to support newly bereaved survivors. POMC has no religious creed or affiliation.
What Happens at the Meetings?
Most meetings begin with introductions and each survivor telling of their loss. Often there is a topic to guide discussions, such as the grief process, the criminal justice system or favorite memories. Usually meetings revolve around group members' own knowledge and experiences. Occasionally, outside speakers are invited to present information and to learn from survivors.
One member said:
"In the meetings, people are so supportive, you don't have to be afraid to say what you feel. No one is there to judge your feelings or to persuade you to think differently."
A reporter described a meeting in Wisconsin:
"These mothers and fathers talked about their feelings of anger, hopelessness, bitterness and their seemingly endless grief. No one told them 'Forget about it' or 'You should be over that by now."
As members help one another by sharing experiences, feelings and insights and by allowing others to do the same, their grief is somehow lessened.
POMC provides the ongoing emotional support needed to help parents and other survivors facilitate the reconstruction of a "new life."
Tax-Exempt Organization
Since POMC is a volunteer organization, the chapters seek to keep expenses minimal. Parents of Murdered Children is a tax-exempt organization under Section 501 (c) (3) of the Internal Revenue Code. It depends largely upon private donations to cover operational expenses, but also seeks some funding help.
Thoughts on Coping
As parents and other family members who have survived the violent death of a son, daughter or other loved one, we wish to share thoughts on coping and to offer additional materials you may find helpful.
First, don't be surprised at the strong emotions that come: shock, disbelief, anger toward the murderer, frustration with justice delayed or denied, seeming loss of faith in God and people.
Second, expect to be numb, confused, depressed or unable to stop crying. You may feel as if you're going through a nervous breakdown, but you're probably not. These are normal reactions.
Third, it is natural to experience a primal kind of fear. Childhood fears of the "bogey-man" coming in the middle of the night and murdering you become real.
Fourth, be gentle with yourself and others. Grief takes much longer to resolve than most people realize. It affects the body as well as the emotions.
Fifth, as much as you may want to do it, don't build a wall around yourself. You are not alone and being involved with others will help your recovery, especially if you can channel your strong emotions into constructive action.
How May We Help?
Every survivor has days that are more difficult than others. If you need to talk to someone, please call.
Central Missouri Area Wide POMC
Nancy Whitmarsh, Chapter Leader
Phone: (573) 443-7735
Email: nkwhitmarsh@centurytel.net