Judicial & Law
Enforcement Task
Force
Judicial & Law Enforcement Task Force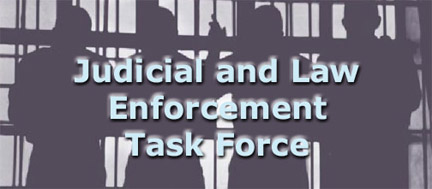 Meetings are held in Conference Room 214 of the Roger B. Wilson Boone County Government Center unless otherwise specified.
The next meeting is Wednesday, October 28, 2015 at 4:00PM in the Law Library on the second floor of the Boone County Courthouse.
Please visit the links below for minutes from our past meetings.
2015
February 11, 2015
May 20, 2015
July 8, 2015
September 9, 2015

2014
2013
---
www.ShowMeBoone.com Boone County, Missouri. 801 East Walnut Columbia, MO 65201 USA