Children's Services Board Meetings
The Boone County Children's Services Board shall meet to conduct business on a regular basis at least six times per year. Board meetings are currently scheduled to be held on the second Thursday of the month and, unless otherwise specified, start at approximately 8:00 A.M in the Commission Chambers of the Boone County Government Center located at 801 E. Walnut, Columbia, MO 65201.
The current scheduled meetings are as follows:
Thursday, January 12, 2017
Thursday, February 9, 2017
Thursday, March 9, 2017
Thursday, April 13, 2017
Thursday, May 11, 2017
Thursday, June 8, 2017
Thursday, July 13, 2017
Thursday, August 10, 2017
Thursday, September 14, 2017
Thursday, October 12, 2017
Thursday, November 19, 2017
Thursday, December 14, 2017
You may also view the Meetings Archive to view older scheduled meetings.
Community Services Funding Opportunities
NoticeNo RFP's are currently available.
Boone Impact Group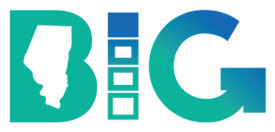 We're a proud partner of the Boone Impact Group, connecting helping programs with the funding needed to maximize their community services.