Boone County News Release
---
---
Boone County Commission Seeking County Resident Input Via Surveys
October 20, 2022 – The Boone County Commission is seeking input from Boone County residents via two online surveys. One survey is focused on collecting feedback regarding the community's desired prioritization of the federal American Rescue Plan Act (ARPA) funding. The second survey is seeking to collect data about internet services and availability throughout Boone County, Missouri, in order to accurately map internet service availability across the county. The surveys are open to all Boone County residents.
The American Rescue Plan Act of 2021 ("ARPA") was signed into law on March 11, 2021. This Act provides funding to state and local governments that must be allocated for pandemic rescue and recovery efforts. Guidelines for eligible uses of the funding are provided by the U.S. Treasury. Boone County, in an effort to be a good steward of these funds, is seeking input to learn what priorities our community members hold regarding their distribution.
As a result of the pandemic, one of the many lessons learned was the essential nature of reliable internet accessibility. Prior to the pandemic, it was apparent that a need existed throughout Boone County for more reliable internet connections. However, as community members came to rely upon their home and business internet for school, work, and medical treatment, the vast differences of internet availability and accessibility throughout Boone County shifted from apparent to clearly inequitable. The Boone County Commission is working toward finding solutions for this issue. Information gathered through this survey will provide objective data regarding the most substantive areas of need in order to guide the efforts to find solutions.
To access the ARPA Survey, visit https://arcg.is/00mOfL or scan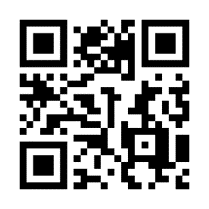 To access the Broadband Survey, visit https://arcg.is/1X1DKi or scan

Individuals who are unable to complete these surveys electronically may request paper copies at the Boone County Commission Office, located at 801 E Walnut St, Room 333, Columbia, MO 65201.
###