Boone County News Release
---
---
Boone County Recognizes 10 Employees for Milestones Over 20 Years of Service
December 5, 2018 – On Tuesday, December 4, 2018, 10 employees of Boone County Government were recognized for their dedication in serving the citizens of Boone County at the Boone County Years of Service Award Ceremony. Each employee received an award for reaching a five-year milestone beyond 20 years in 2018. Boone County congratulates the following individuals for their years of service and commitment to the citizens of Boone County:
Auditor's Office

Caryn Ginter – 25 Years
County Clerk's Office
Leslie Canole - 30 Years
Boone County Joint Communications
Marcus Kirkpatrick - 30 Years
Prosecuting Attorney
Sheila Sublett - 30 Years
Joyce Madole - 30 Years
Boone County Public Works
Bryan Boyce - 20 Years
David Critchfield - 20 Years
William Montgomery - 25 Years
Darren Kimbrell - 30 Years
Recorder's Office
Vicki Gilpin - 20 Years
Boone County is proud to have 85 employees who have served our citizens for over 20 years. These employees make up approximately 20% of the County's benefited employees.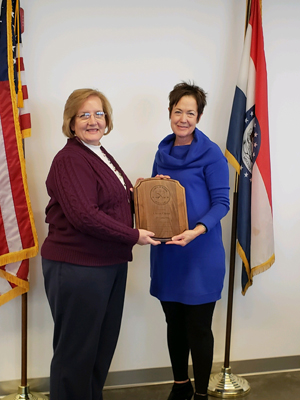 (L-R) Caryn Ginter, Boone County Auditor June Pitchford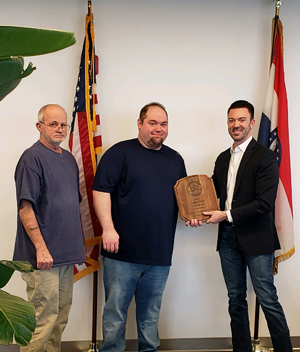 (L-R) Ronald Canole and Kenneth Canole accepting for Leslie Canole, Boone County Clerk Taylor Burks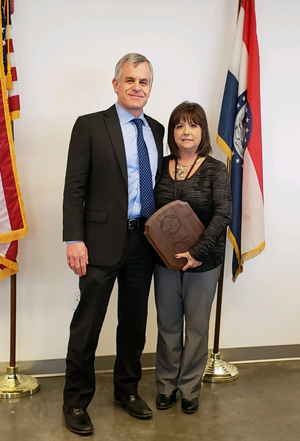 (L-R) Boone County Prosecuting Attorney Daniel Knight, Sheila Sublett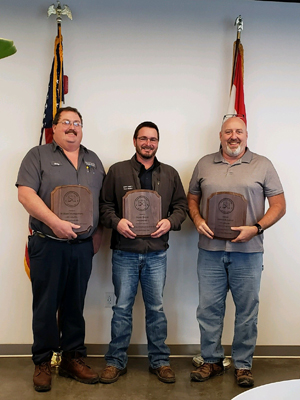 (L-R) William Montgomery, Bryan Boyce, Darren Kimbrel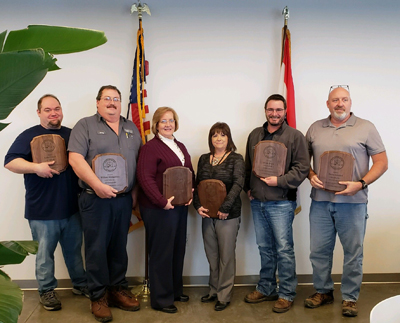 (L-R) Kenneth Canole accepting for Leslie Canole, William Montgomery, Caryn Ginter, Sheila Sublett, Bryan Boyce, Darren Kimbrel. Not pictured: Vicki Gilpin, David Critchfield, Marcus Kirkpatrick, Joyce Madole
###