Fund for Client Healthcare Needs
The Public Administrator of Boone County has created a charitable fund to help with the emergency health care needs of her clients. As you may or may not know, Medicare and Medicaid funds have become much more scarce and restrictive during the past several years. This has left the 400+ clients she is assigned (most of whom are financially dependent and/or mentally ill) in an unfortunate situation when it comes to dental care, eye care and/or auditory needs (e.g., the purchase of hearing aids).
To counter the financial hole left to her concerning emergency care for these individuals (most frequently dental care), The Public Administrator, along with the help of her Mental Health Advisory Board, created The Boone County Public Administrator Fund for Client Healthcare Needs. The goal of this fund is to create a self-sustaining reserve of money large enough so the interest itself will provide adequate funding in perpetuity for emergency healthcare needs. It is important to note that the money raised by this fund will only be used if no other funding for emergency care can be found.
"Combined with estimated ED visit charges, Medicaid, Medicare, commercial insurers, citizens, and hospitals paid approximately $30.3 million due to dental complaints in 2013."

Provided by Burrell Health Care Agency in Columbia, MO.
Oral Health Fact Sheet: Emergency Department Utilization for Dental Complaints, Missouri 1994-2013
CoMoGives 2015 Flip Book (Public Administrator's information is on page 39 of the Flip Book)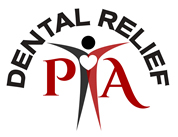 Your donation can make a big difference in the quality of life these individuals live. Please consider making a tax-deductible donation to this fund.
Donate Now