Kip Kendrick - Presiding Commissioner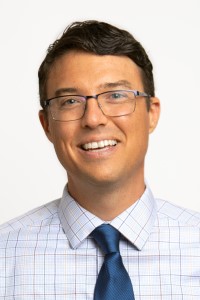 Elected
Kip Kendrick (Democrat) was elected as Boone County Presiding Commissioner in November 2022 and was sworn into office on December 31, 2022.
Experience
Kip was born and raised in rural northeast Missouri. He came to Boone County nearly 20 years ago for its educational and economic opportunities and, like for so many others, it became home. Kip completed his undergraduate degree at Columbia College and a graduate degree at the University of Missouri. Prior to serving in office, Kip's professional resume included positions with Job Point, Boone County Family Resources, Columbia College, and the University of Missouri School of Journalism.
For the past 8 years, Kip has worked in the Missouri General Assembly, where he served for 6 years as a member of the Missouri House of Representatives and 2 years as a Chief of Staff in the Missouri Senate. During his time in the Missouri House, Kip focused on the state's budget and served for 4 years as the Ranking Minority Member of the House Budget Committee.
Kip has served on numerous boards and commissions, including the Missouri Consolidated Health Care Plan, the Missouri Health Facilities Review Committee, the Children's Trust Fund, the City of Columbia's Environment and Energy Commission, and Public Policy Chair for the Association for Persons in Supported Employment for the State of Missouri. Kip was named as a member of the Columbia Business Times 20 under 40 class of 2015.
Commission Assignments
Kip is currently liaison to Boone County Joint Communications and Office of Emergency Management. He is also liaison to the Boone County Road & Bridge Department.
In addition to his individual responsibilities, Kip also shares the role of liaison with the District I and District II Commissioner for the following organizations of Boone County:
Appointments of Boards & Commissions
Board of Equalization (BOE)
Budget Approval
City/County/Columbia Public Schools/ UMC & Chamber
Commission Budget Coordination
County Commissioners Association of Missouri (CCAM)
Farm Bureau
Legislative Priorities
West Central Commissioner's Association
To contact Commissioner Kendrick directly, please email kkendrick@boonecountymo.org