ShowMeBoone.com

Boone County Commission

Boone County Government Center
801 E. Walnut, Rm 333
Columbia, MO 65201-7732
Office (573) 886-4305
Fax (573) 886-4311
Fred J. Parry - District I Commissioner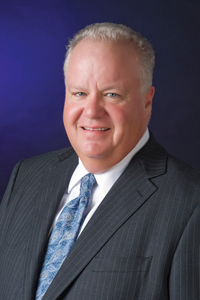 Elected
Fred J. Parry (Republican) was elected as Boone County's District I Commissioner in November 2016 and sworn into office on December 31, 2016.
Experience
A native of Liberty, Mo. and a graduate of the University of Missouri, Fred began his professional career working for newspaper groups in Chicago, Washington, D.C., and Pittsburgh, PA. He is a former member of the advertising faculty at the University of Missouri School of Journalism where he created a media sales curriculum. He later worked as an advertising executive for the Gannett newspaper chain before he and his wife started their own publishing company in 1994 creating several magazines including the Columbia Business Times, Inside Columbia magazine, Prime magazine and CEO magazine. Fred was also the co-host of the popular Morning Meeting radio program on KFRU from April 2001 through October 2008.
Fred has been very active in the local community serving as the Chairman of the Board of Trustees for Boone Hospital Center, past commissioner for the Columbia Housing Authority and former president of Columbia's Northwest Rotary Club. He has also served on the boards of the Columbia Chamber of Commerce, Arrow Rock Lyceum Theatre, KOPN Radio, the Missouri Symphony Society and the Food Bank for Central and Northeast Missouri. In 2006, Fred was named the Outstanding Citizen of the Year by the Columbia Chamber of Commerce.
Fred and his wife Melody have two sons, Max (age 19) and Nick (age 17). Max is a sophomore at the University of Mississippi and Nick is a junior at Hickman High School in Columbia. Fred enjoys talking politics, refinishing antique furniture, leading a weekly men's Bible study and spending weekends with his family at Lake of the Ozarks. Fred is also the founder of the CoMo Christian Men's Conference and Columbia Christian magazine. They are active members of Woodcrest Chapel.
Commission Assignments
Fred is currently liaison to the Boone County Resource Management Department, home to planning, building codes, inspections, engineering and stormwater and to the Information Technology Department. He is also liaison to the Boone County Human Resources Department, which includes Employee Benefits, Risk Management and the Workers Compensation Committee. He serves on the following boards:
Boone County Regional Sewer District (BCRSD)
Boone County Senior Citizens Services Corp (The Bluffs)
Central Missouri Events Center (CMEC)
Convention & Visitors Bureau (VCB)
Downtown Leadership Council (DLC)
Extension Council
Health Trust Committee (HTC)
Parking
Regional Economic Development, Inc. (REDI)

In addition to his individual responsibilities, Fred also shares the role of liaison with the Presiding Commissioner and District II Commissioner for the following organizations of Boone County:

Appointments of Boards & Commissions
Board of Equalization (BOE)
Budget Approval
Commission Budget Coordination
County Commissioner Association of Missouri (CCAM)
Farm Bureau
Legislative Priorities
Quarterly Meetings - City/County/Columbia Public Schools/UMC/Chamber
West Central Commissioner's Association
To contact Commissioner Parry directly, please email:
fparry@boonecountymo.org
Any questions? Feel free to contact us:
Boone County Commission

801 East Walnut, Rm. 333
Columbia, MO 65201-7732

(573) 886-4305 Phone
(573) 886-4311 Fax
---
Subscribe to the Boone County News email list.
www.ShowMeBoone.com Boone County, Missouri. 801 East Walnut Columbia, MO 65201 USA