ShowMeBoone.com

Boone County Commission

Boone County Government Center
801 E. Walnut, Rm 333
Columbia, MO 65201-7732
Office (573) 886-4305
Fax (573) 886-4311
Karen M. Miller - District I Commissioner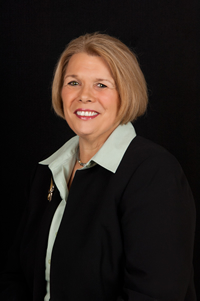 Elected
Karen M. Miller (Democrat) was elected as Boone County's District I Commissioner in November 1992 and sworn into office January 1, 1993.
Experience
Karen Miller starts her twenty-third year as District I (Southern) Boone County Commissioner in 2015. Karen moved to Missouri from Indiana in 1969. She attended Harvard's John F. Kennedy State and Local Senior Executive Program the summer of 2003. She then earned her Bachelor's Degree in Business Administration at Stephens College in 2006. Since being elected, Commissioner Miller has focused much of her effort on basic infrastructure, including roads, sewers and storm water, and county facilities. Commissioner Miller is currently lead commissioner working in collaboration with the City of Columbia, University of Missouri, Environmental Protection Agency (EPA) and Missouri Department of Natural Resources to improve the health of Boone County stream systems. She is also involved in the development of the County Employee Wellness Program and liaison to the new Community Services Department, which will distribute funding for the Boone County Children's Services Board, the hospital lease community health funds, the county community service funds and domestic violence funding.
Miller served as President of the National Association of Counties (NACo) from 2003-2004 and continues to serve on the Board of Directors. She also serves on the Missouri Association of Counties and is Secretary of the County Commissioners Association Board of Directors. In late 2010, she was appointed to represent the state's County Commissions on the Missouri Judicial Finance Commission. In 2012, she was appointed to the Nationwide Retirement Solutions Deferred Compensation Advisory Committee.
Commissioner Miller was named one of the 2008 Top 25 Doers, Dreamers and Drivers by Government Technology Magazine. In 2010, she was named the distinguished 2010 Debin Benish Outstanding Business Woman from the Columbia Chamber of Commerce. In 2011, Commissioner Miller received our community's prestigious Athena Award.
Commission Assignments
Karen is currently liaison to the Boone County Resource Management Department, home to planning, building codes, inspections, engineering and storm water and to the Boone County Purchasing Department. She is also liaison to Community Services, which includes the Boone County Children's Services Board, Community Health, Community Services Advisory and legislative concerns. Additionally, she serves as liaison to the following organizations of Boone County:
911/OEM Capital Project
Airport Advisory Board
Boone County Regional Sewer District (BCRSD)
Boone Hospital Center Board (BHCB)
Central Missouri Community Action (CMCA)
County Commissioners Association of Missouri (CCAM)
Downtown Leadership Council (DLC)
Health Department
Health Trust Committee (HTC)
Judicial Finance
Missouri Association of Counties (MAC)
National Association of Counties (NACo)
Parking
Regional Economic Development, Inc. (REDI)

In addition to her individual responsibilities, Karen also shares the role of liaison with the Presiding Commissioner and District II Commissioner for the following organizations and responsibilities of Boone County:

Appointments of Boards & Commissions
Board of Equalization (BOE)
Budget Approval
Commission Budget Coordination
Farm Bureau
Legislative Priorities
Quarterly City/County/Columbia Public Schools
Smart Growth Coalition
West Central Commissioner's Association
To contact Commissioner Miller directly, please email:
kmiller@boonecountymo.org
Any questions? Feel free to contact us:
Boone County Commission

801 East Walnut, Rm. 333
Columbia, MO 65201-7732

(573) 886-4305 Phone
(573) 886-4311 Fax
---
Subscribe to the Boone County News email list.
www.ShowMeBoone.com Boone County, Missouri. 801 East Walnut Columbia, MO 65201 USA