Boone County News Release
---
---
Boone County Recognizes 12 Employees for Milestones Over 20 Years of Service
December 13, 2017 – On Tuesday, December 5, 2017, twelve employees of Boone County Government were recognized for having served the citizens of Boone County for twenty years or more. These employees each reached a five-year milestone beyond twenty years during 2017 and were recognized at the Boone County Years of Service Award Ceremony. Boone County Government congratulates the following individuals for their years of service and commitment to the Citizens of Boone County:

Assessor's Office

Tracy Weber – 20 Years
Jeff Davis – 25 Years
Boone County Joint Communications
Janna Knowles – 25 Years
Resource Management
William Florea – 20 Years
Recorder's Office
Karen Johnson – 30 Years
Boone County Public Works
Gordon McCune – 20 Years
Randy Garrett – 20 Years
Robert Craig – 25 Years
Bart Barner – 35 Years
Rickey Harvey – 35 Years
Roland Wren – 40 Years
Elected Official
Daniel Knight, Prosecuting Attorney – 25 Years
Boone County is proud to have 85 employees who have served our citizens for over 20 years. These employees make up approximately 20% of the County's benefited employees.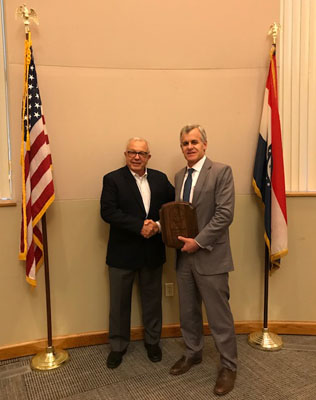 (L-R) Presiding Commissioner Dan Atwill, Prosecuting Attorney Daniel Knight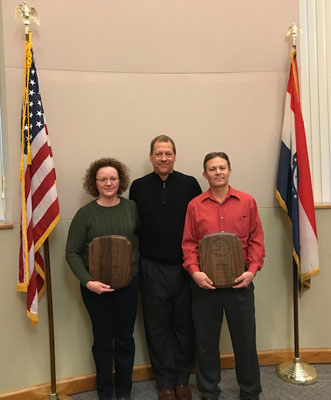 (L-R) Tracy Weber, Assessor Tom Schauwecker, Jeff Davis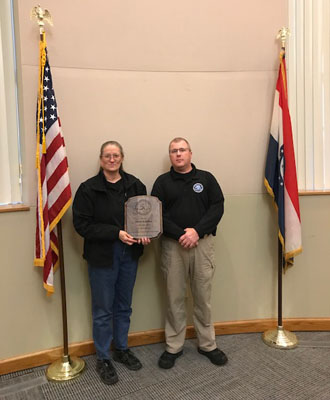 (L-R) Janna Knowles, Director of Joint Communications Chad Martin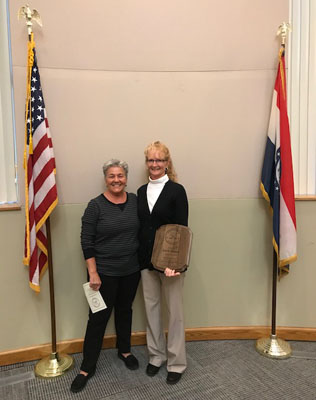 (L-R) Retired Recorder of Deeds Bettie Johnson, Karen Johnson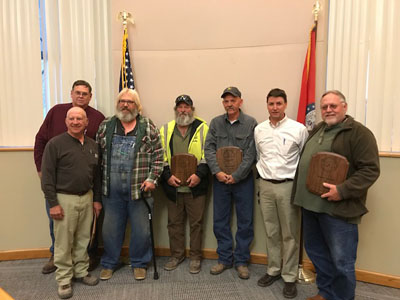 (L-R) Roland Wren, Rickey Harvey, Gordon McCune, Bobby Craig, Bart Barner, Greg Edington, Randy Garrett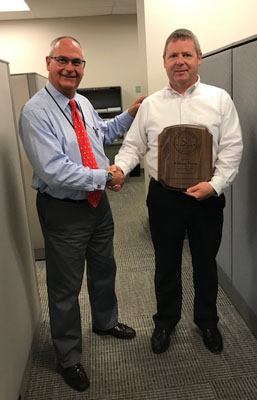 (L-R) Director of Resource Management Stan Shawver, Bill Florea
###