Nicole Galloway, CPA
Boone County Treasurer

Boone County Government Center
801 E. Walnut, Rm. 205
Columbia, MO 65201-7798
Office (573) 886-4365
Fax (573) 886-4369

Treasurer,
Nicole Galloway
Unclaimed Property
Nicole Galloway, CPA - Boone County Treasurer
Biography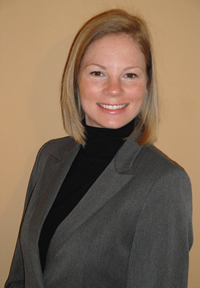 Nicole Galloway took office as Boone County Treasurer on April 22, 2011, and was elected to a four-year term on November 6, 2012. Treasurer Galloway is a CPA and Certified Fraud Examiner.
Treasurer Galloway is committed to running an office that is open, accessible and accountable to Boone County taxpayers. She is focused on ensuring county money is invested safely and securely, that investments meet the liquidity necessary for the county's cash flow needs and that investments achieve the best return possible.
She is a board member for the Heart of Missouri United Way and is a member of Columbia's Metro Rotary.
Treasurer Galloway was previously a corporate auditor at Shelter Insurance in Columbia. Prior to joining Shelter, she was an auditor for Brown Smith Wallace, LLC, a public accounting firm, where she audited insurance and reinsurance companies throughout the country to ensure compliance with state accounting rules. She also worked as an actuarial analyst with Allstate Insurance.
Treasurer Galloway received a Master of Business Administration from the University of Missouri in 2008. In 2004, she graduated from the Missouri University of Science and Technology with degrees in Applied Mathematics and Economics.
She and her husband, Jon, and son, William, live in Columbia.
Any questions? Feel free to contact us:
Boone County Treasurer

801 East Walnut, Rm. 205
Columbia, MO 65201-7798

(573) 886-4365 Phone
(573) 886-4369 Fax
---
www.ShowMeBoone.com Boone County, Missouri. 801 East Walnut Columbia, MO 65201 USA