Jenna Redel-Reed, Director
Boone County Human Resources

Boone County Annex
613 E. Ash, Rm 102
Columbia, MO 65201-0000
Office (573) 886-4395
Fax (573) 886-4444

Human Resources
Employment Opportunities
Additional Employment Information
Equal Employment Opportunity
Employee Recognition and Suggestions
Employee of the Quarter
Employee of the Quarter for the Fourth Quarter of 2013

The Employee of the Quarter for the Fourth Quarter of 2013 is Sergeant Brian Leer of the Boone County Sheriff's Department.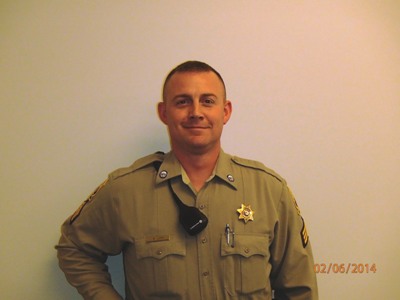 Sergeant Leer deals with difficult situations everyday and he has a lot of contact with the public and the news media. He conducts himself professionally, kindly and he always projects a positive image for law enforcement and for Boone County.
Congratulations, Brian!
The committee also recognizes all employees nominated for the fourth quarter. The following employees are being honored as Nominees of Employee of the Quarter:
Deputy Ryan Skinner - Sheriff's Department
Detective Chris Lester - Sheriff's Department
Aaron Garringer - Resource Management
Matt Thomas - Resource Management
Jake Uhlenhake - Corrections
Ted Spayde - IT
Any questions? Feel free to contact us:
Jenna Redel-Reed
Human Resources Director

Jennifer Feltner
Human Resources Assistant

Angela Wehmeyer
Office Specialist
Boone County Annex
613 E. Ash, Rm. 102
Columbia, MO 65201-0000
(573) 886-4395 Office
(573) 886-4444 Fax

---
www.ShowMeBoone.com Boone County, Missouri. 801 East Walnut Columbia, MO 65201 USA